Unicorn Pro for Android
Powerful ad blocking across all browsers and apps Delivers the best satisfaction. Feel it right now.
Android
iPhone
Windows
Mac
Support for Chrome browser
Now you can use Unicorn on the Chrome browser. In addition, various browsers such as Samsung Internet, Whale, and Edge are also supported.
Data saving
Tired of wasting your time with repetitive video ads? With Unicorn, you can watch videos quickly without video ads.
2-5x Faster Browsing Speed
By blocking numerous invisible ad data, Unicorn can improve your browsing speed up to 2-5 times faster.
Improved Ad Blocking Engine
Unicorn uses an enhanced engine to effectively block intelligent malicious ads such as malicious pop-ups, back button ads, and redirect ads.
Privacy Protection
Unicorn detects and blocks potential threat sites such as phishing and adware installations.
Fast and Secure Web Surfing
Unicorn accurately and thoroughly blocks most website ads in Korea compared to other ad-blocking apps. It also securely blocks all elements that pose threats such as personal information tracking, phishing, and adware sites.
Detailed Statistics
Unicorn aggregates and provides information on blocked ads, threats, and saved data on a daily, weekly, and monthly basis with an intuitive UI. Check how much the internet is protected from ads and threats.
Filtering log tool provided
You can use the filtering log tool to see in detail how numerous ads and threats are being handled. Not only that, you can quickly and easily block unnecessary connections.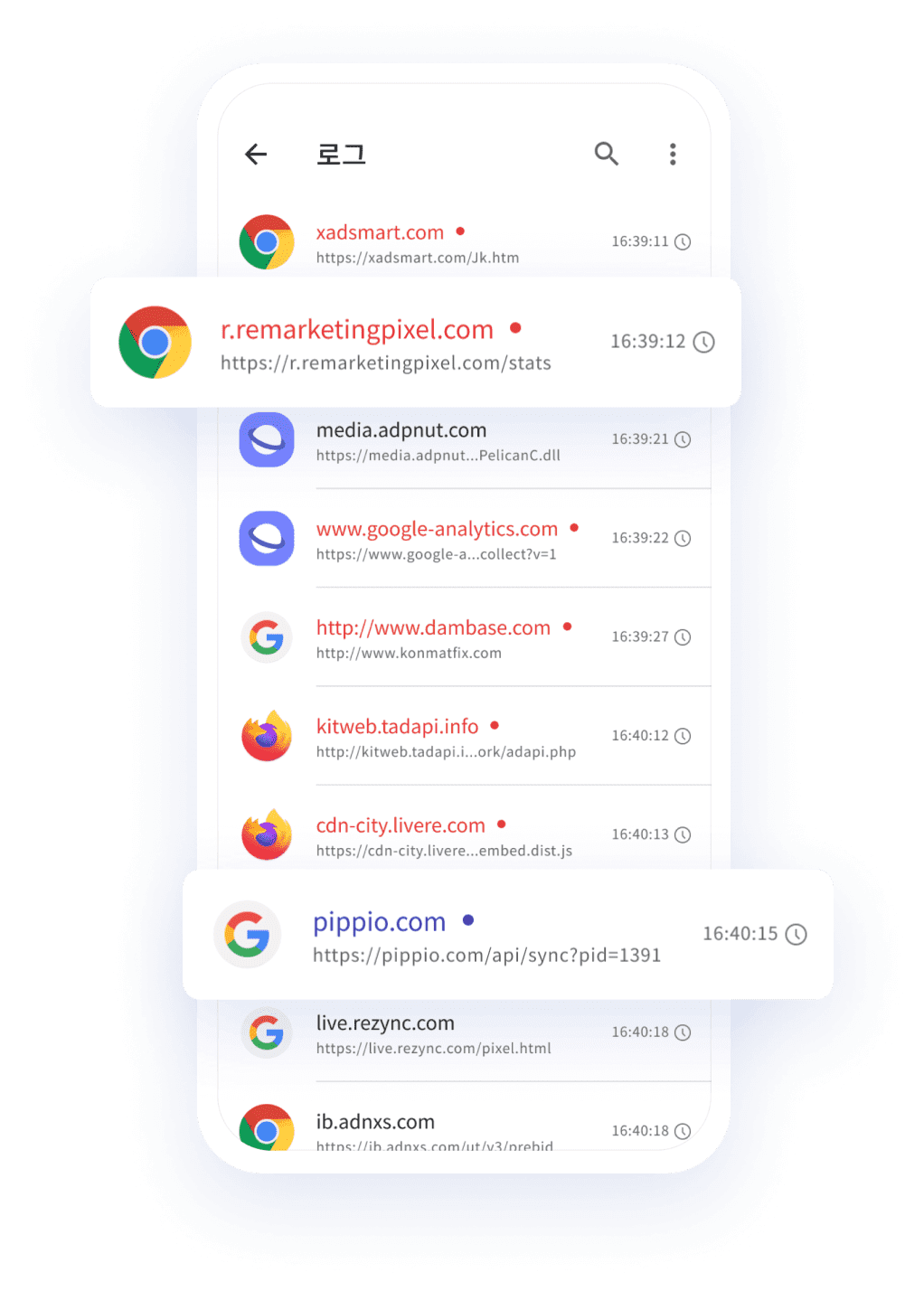 Try Unicorn's improved ad blocking engine today.
30-day money-back guarantee